5 tags
Tomato-Ginger (and Jalapeno) Chutney
This is a recipe taken from the November issue of Food & Wine Magazine [see page 186].  I'm starting to test some new Thanksgiving recipes to up the ante this year, and thought this was a simple way to kick off the testing.  This chutney is intensely flavored without being overpowered by the heat of the jalapeno or the sweetness of the sugar.  And… it is very simple to make. ...
4 tags
4 tags
3 tags
4 tags
4 tags
Le Taste of France →
Reaaaaaaaally wish I could make this event, but I'll be in Istanbul, Turkey (so no complaints whatsoever). Definitely check this event out if in NYC September 29th-30th. Even if you aren't the biggest French food fan, there are going to be some big name Chefs in attendance!
5 tags
New York v. Boston
               Probably one of the greatest city rivalries in sports history…Big Apple v. Beantown My beloved Gmen v. 18-0 The Pats Yanks v. Sox Knicks v. Celtics Bruins v. Rangers But the "truck" doesn't stop there. This rivalry has transcended beyond sports and into the culinary kingdom of food trucks. On Saturday, October 13th, 7 of NYC's best food trucks will go head to head with 7 of...
4 tags
Harley Pasternak's Top Ten
                            Below is a list of Harley Pasternak's Top Ten Seemingly Healthy Foods to Avoid along with healthier alternatives and some anecdotal narrative.  Thanks Harley!  For full article, click here. You can find out more about Harley here. • Granola Though typically paired with words like "organic," "harvest," or "natural," almost all...
3 tags
Spaghetti Nests
               I think Giada's Spaghetti Nests are a really cute idea both for kids and adults.  While this recipe was featured on an episode called "Cooking with kids", I would unreservedly serve these at a dinner party.  Festive, fun and easily subject to your own interpretation, I think this idea is a winner. Yum~!
3 tags
Taste of Tennis (Yes, Please!) →
I need to get myself in this event ASAP.  Two of my favorite activities come together.. eating and tennis!  At the W Hotel… not too shabby!  Check out the line up of Chefs and tennis players… impressive! Sign me up!
1 tag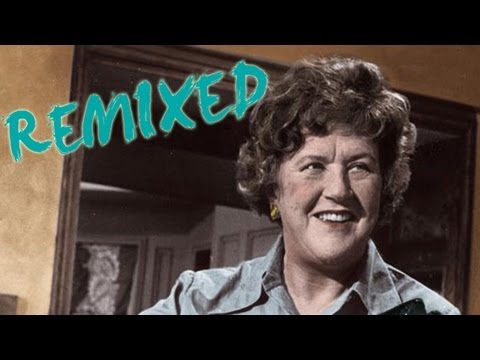 6 tags
Making a Break For It
I've been making a break for it, but not intentionally. Between being glued to the TV to watch the Olympics, getting my beach on, taking up internet stalking of Ryan Lochte as a second job, and getting absolutely slammed with tax work from my actual job, I have not been posting nearly as much as I would like to be. With that being said, after this week, I am hoping to get back into the...
2 tags
Lucky Chang
Check out this great interview of David Chang, one of my favorite Chefs of the Momofuku "empire", as the article refers to it.  An empire it is; but if you read the article hopefully you'll be wildly impressed with Chang's humble and kid-like attitude towards his celebrated success, like I was.  He's honest, he's jovial, and best of all, he's a culinary...
5 tags
Dress It Up!
      Dressing is an obvious way to spruce up some greens.  Sometimes salad dressing is overlooked and ignored, but I am confident ES followers won't let that happen. Below are some of my favorite dressings. I always eyeball dressings and measurements; so be sure to taste along the way and at the end.  Tweaking is essential. Olive oil and lemon -       You guessed it, olive oil &...
4 tags
International Food Truck & Beer Festival (NYC) →
This event has ES written all over it, but sadly, I cannot make it.  Anyone in NYC that day should definitely check it out, and report back to me!  South Street Seaportalwayshas awesome food trucks, so I only have high expectations for what the culinary scene is going to be like on Sunday, August 12th.  Thanks to KF for thinking of ES when she found out about this event!
6 tags
Flex Those Mussels
Last night KES and I went to Flex Mussels on 82nd and Lexington [they also have a spot on W. 13th b/t 6th and 7th].  We were presented with over 20 choices of mussels.  From classic [white wine, herbs and garlic] to Maine [lobster, smoked bacon, chowder and parsley], Flex has got it all.  Given it was National Tequila Day, we both opted for a Margarita, so it was a matter of figuring which broth...
4 tags
You had me at Juan Collins... →
Happy National Tequila Day!!!  In its honor, I am sharing a list of ten must-try tequila cocktails.  They had me at Juan Collins [sounds delicious]. Also thought I'd share the AMF which I just learned about.  AMF stands for Adios Mother F*cker, and for good reason. This drink contains over 4 different liquors; yep, it's cousins to the LI Iced Tea.  Drinkers beware.
6 tags
Thank You For Smoking...
            We had talked about it for weeks and weeks.  My housemates and I @ the beach house wanted to smoke some ribs on our grill.  CJS took the lead and did some preliminary research to understand the basic concept of cooking ribs, and turning a gas grill into a smoker.  I did a little bit of research myself mainly to understand the difference between spare ribs, baby back ribs and short...
5 tags
Good (Food) Reading →
This is a great article for summer!  I am particularly digging the Thai beef salad calling for flank steak which happens to be quite the staple @ summer beach house.  I've always thought flank steak is extremely versatile, and apparently I'm not the only one. Check out this Real Simple Article showing 10 different recipes with flank steak… what leftovers?!?!
3 tags
Beer Can Chicken- MythBusting
Beer can chicken was one of those dishes that sounded like a myth to me especially considering it goes by an assortment of names; beer butt chicken, beer in the butt chicken, or chicken on a throne. I'll stick with beer can chicken, thank you very much. While I can't take credit for making the beer can chicken, I can surely attest to the fact it not only exists but it works.  CJS and MD were...
5 tags
Peach Lassi Smoothie
                                     Courtesy of People.com and Harley Pasternak's weekly Wednesday blog, I just read about a new smoothie that sounds delicious and easy to make! Peach Lassi Smoothie Peaches (frozen slices or chunks) Nonfat Greek yogurt Fresh lime juice Dash of ground cinnamon Fresh raspberries Directions: Pulse first four ingredients in a blender. Stir in berries and...
7 tags
Summer Loves
I have two new summer loves. ONE. Watermelon, feta, arugula and mint salad, dressed with olive oil, lemon juice, and salt & pepper.  I absolutely love the combination of salty and sweet.  I think it's safe to say you can add as much or as little of each ingredient as your palate likes, but keep in mind a small amount of mint goes a long way. I happen to like a lot of lemon in my...
4 tags
4 tags
The Taste! →
My boy AB and the British bombshell we all adore, Nigella Lawson, are set to host a new reality cooking show on ABC called "The Taste"?! Supposedly this show will be similar to The Voice [a show I admittedly don't watch], as Bourdain and Lawson will be heading a four-judge panel, and choosing cooks to mentor based on dishes.  G-E-N-I-U-S! As a result of this news, I will now be...
4 tags
A Barefoot July 4th →
While it may seem odd to most people that I am re-blogging a post about the exact same thing I just wrote about [July 4th], you'll understand once you realize it's Ina's Blog.  She kept her post short, sweet & simple… exactly why I love her.  Enjoy! Happy 4th!
4 tags
Barnyard-Chic July 4th!
If you're like my summer housemates and I, then you are going to have a lot of people over for a 4th of July celebration. So, how do you keep your party classy yet make it for easy clean-up? Generally, I say how you serve the food and drinks can be nice, but what people eat and drink off of and from doesn't have to be.  This translates to nice serving dishes along with solo cups and paper...
2 tags
Did you know....
Thanks to JV for this pertinent piece of information.
3 tags
4 tags
It's A Gift!
No, I am not referring to my hosting skills or my inexplicable aptitude for corn toss [my absolute new favorite beach game].  I am referring to three very cool NYC-based gift ideas that I love! Customized salts or olive oil from The Filling Station - Located in the Chelsea Market of Manhattan, I stumbled upon this gem years ago while meandering the market [something I often do]. TFS has an...
3 tags
The 411 on Grilling & Barbeque →
Great article from The Daily Meal.  They had me at barbequed beef with pickle slaw.  I dig the piece on 7 unusual foods to grill. Grilled oysters and pound cake… sold!
6 tags
When in Doubt, Grill It!
It's summer, we're at the beach, so we're going to grill everything. Below are pictures of a typical summer dinner @ 305 Evergreen.  This was a perfect meal for a casual weekend dinner. We grilled everything pictured below, and tried to time the food as best we could since timing is everything when grilling… see below for details. [the salsa topping for Snapper a la...
7 tags
Ta- Da(shi)?!
Dashi is the Japanese word for stock. Japanese dashi is light but packed with umami. [Umami is a term coined by the Japanese and translates to "pleasant savory taste" and is regarded as one of the five basic tastes, together with sweet, salty, sour & bitter].  Dashi is made by soaking dried edible kelp (kombu), cured bonito flakes, and sometimes dried sardines or dried shiitake mushrooms in...
6 tags
Park Slope, BK
I've been itching to explore Park Slope, Brooklyn for a long time now.  I've heard and read about the illustrious brownstones, the electric food scene, and its overall charm. In 2010, PS was ranked the number 1 place to live in New York by New York Magazine citing its quality public schools, dining, nightlife, shopping, access to public transit, green space, quality housing, safety, and creative...
3 tags
Corkbuzz Wine Studio →
While pizza & wine, and cheese & wine are pairings you're probably familiar with, and quite possibly sick of, what about bbq & wine, or spicy food & wine? Check out the wine classes @ Corkbuzz, in particular their pairing classes.  Pairings are informal Friday night classes where a particular food type is selected and paired with 6 different kinds of wine, to discover what...
5 tags
Singing the Blues...
If you guys know me at all, then you know I love white dishes. But that doesn't mean I don't get the blues sometimes.  The good blues that is.  I adore blue and white china.  I tend to like pieces that are either modern or vintage (polar opposites, I am aware).    Below you will find a compilation of dishes that I love in the blue and white scheme. Some are high end pieces but most of them are...
5 tags
Holy Crabs!
When you hear crabs and old bay, you should think of one thing right away… Maryland!  Maybe I'm just partial because I called Baltimore home for 3 years?!  And yes, if you're wondering, I felt as if I lived in a perpetual episode of the Wire.  Anyway, courtesy of KF's brilliant thinking & methodical planning, a bunch of my girlfriends and I went to Back Forty's Crab Boil, offered...
4 tags
Pera!
If you happen to work in midtown east of Manhattan and you've got one of those nifty corporate cards to spare some expenses on, then go to Pera Mediterranean Brasserie for lunch. Warning, it can be pricey, hence the corporate card. No plastic?! Don't fret; keep reading to see how you can score some Pera grub on the cheap! After walking by this place every day to and from work [my office...
8 tags
Simple Summer Cookout Menu
KF and BH's Garlic & Herb Chicken [use any brand of marinade you're loyal to or make your own, as ES prefers it]. Grilled to perfection by CJS. Ina Garten's Orzo Salad with Feta & Roasted Veggies [we grilled half the veggies] SES's American Potato Salad, a weight watchers recipe [it's bikini season!] SES used a dash of sugar, not splenda and light...
2 tags
3 tags
Movin' to the Big Leagues
Maybe you've heard, maybe you haven't, but my favorite TV host, foul-mouthed New Yorker, renowned chef, fan of meat in tubular form and as of recent, writer (on my third AB book in 2 months), is moving to the big leagues. CNN baby! Check out how AB will be hosting a new weekend show about what else, food & travel on CNN. The travel channel won't be quite the same. Hey, at...
4 tags
Open Sesame!
        I love clams! I mean, I loooove clams. Like mussels and oysters (my other favorites), clams are extremely versatile to dress up or dress down. Whether you like a cream sauce, a garlic sauce or just plain old melted butter, clams are an easy way to feed a large crowd in a short amount of time [cook time for below recipe is 8 minutes]! With that being said, I love the recipe listed below....
4 tags
Food for Thought
Ever look at a menu and have absolutely no idea what a word or phrase means? I recommend downloading an online food dictionary. Refer to sites such as epicurious.com or foodwords.com.  I keep one open on my ipad at all times, and I would on my iphone if I had one.  If you've got time to tweet, blog, check in, post, stalk, tag or whatever else it is you do on your mobile, then you can look...